How do I upload documents on the Action Center?
Step 1: Navigate to the Action Center. You can do so by clicking on "Action Required" on the left navbar or clicking on the "!" sign on your list of transactions.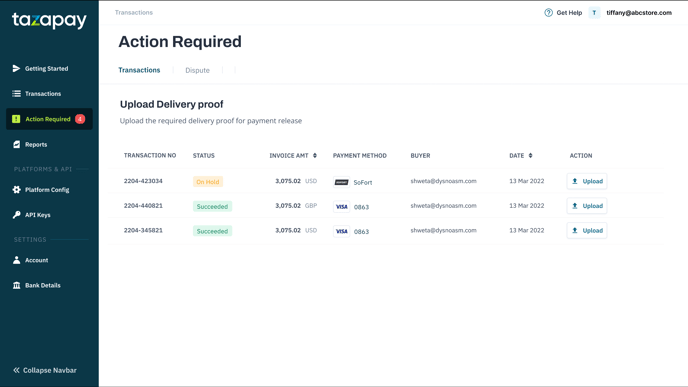 Step 2: Click "Upload" on the transaction(s) to take action on.
Step 3:
Attach the relevant document of proof for the payment to be processed and released to your account.