Go to the App's page and click "Add Plugin", or search for "Tazapay" under Settings > Payments. Be sure to have your API keys ready by creating a Tazapay account & clearing KYB
Step 1a: Go to the Tazapay Shopify Plugin page and click "Add Plugin"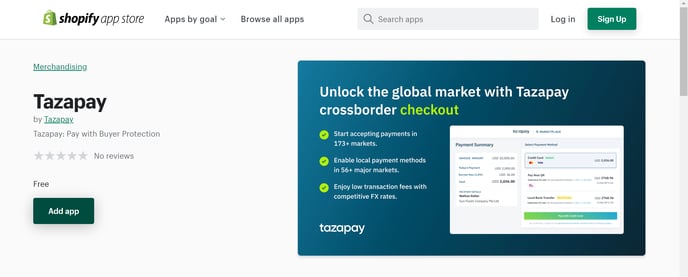 Step 1b: Alternatively, you can search for "Tazapay" from your Shopify Dashboard > Settings > Payments, and then click "Activate"
Then click "Connect" when the box prompts you to do so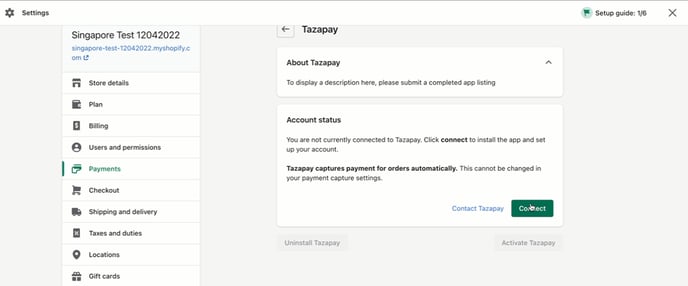 Step 2: Click "Install unlisted app"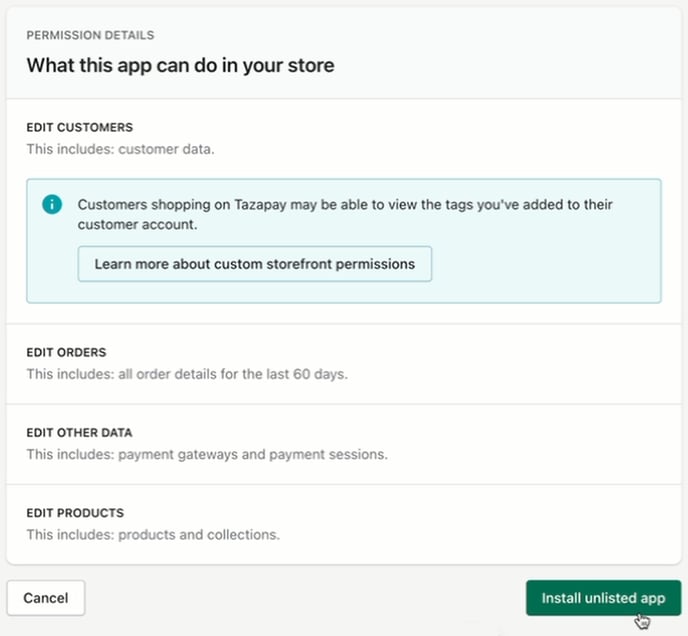 Note: Tazapay is currently unlisted on Shopify. Once it is approved for listing, the button should be "Install app"
Step 3: The Tazapay app page will prompt you to create an account with Tazapay to get your API keys.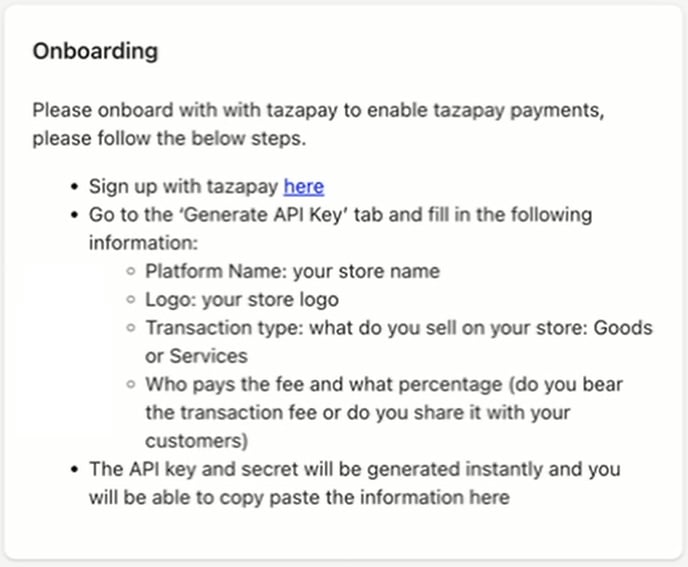 You'll be able to get your live API & Secret keys after clearing KYB. Signing up on sandbox automatically generates the keys for you.
Step 4: Enter your API key & Secret key under "Verify API Keys". Click "Verify" when you've copied over the keys.
Step 5: Upon verification, you'll be able to enable or disable payment methods by ticking the checkboxes.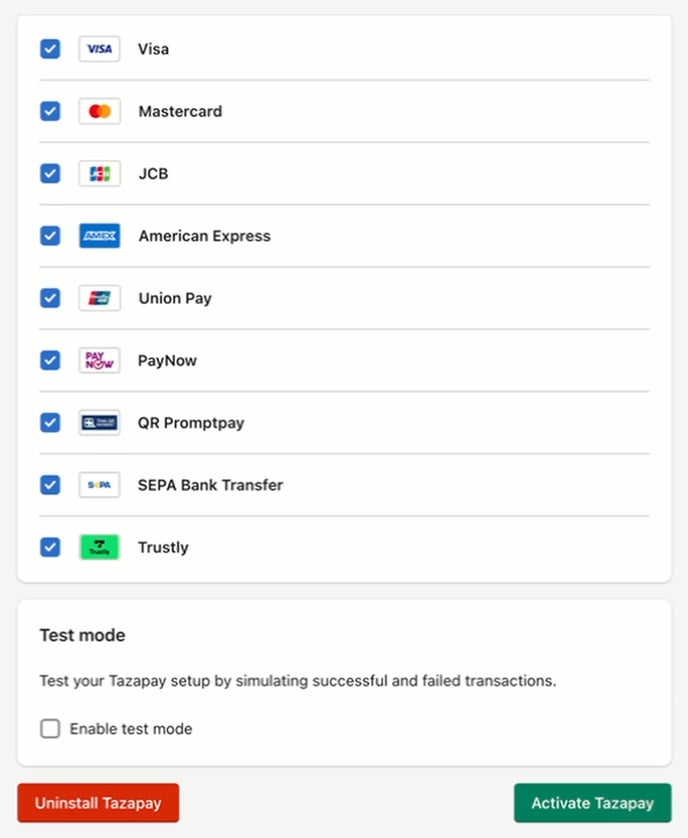 You can also do test transactions by clicking the checkbox under "Enable test mode".
Note: The default payment setting is direct payment. To switch to escrow payment, you may contact us at support@tazapay.com to request the switch. Please indicate your Shopify store & Tazapay email account in the request.