Go to the App's page and click "Add Plugin", or search for "Tazapay" under Settings > Payments. Be sure to have your API keys ready by creating a Tazapay account & clearing KYB
Before initiating this process, it's recommended that you already have an active Tazapay account and have completed the KYB process. This ensures that you possess the necessary API secret and key, facilitating a seamless integration. If you haven't created an account yet, you can sign up here.
Step 1a: Go to the Tazapay Shopify Plugin page and click "Install"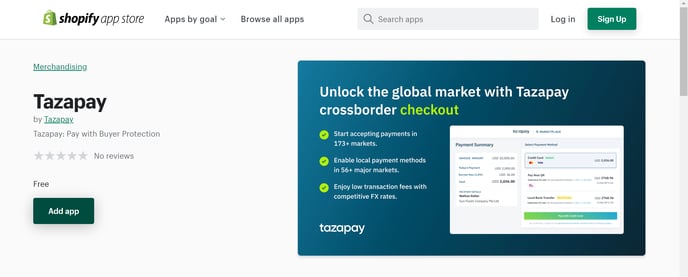 Step 1b: Alternatively, you can search for "Tazapay" from your Shopify Dashboard > Settings > Payments, and then click "Add payment methods"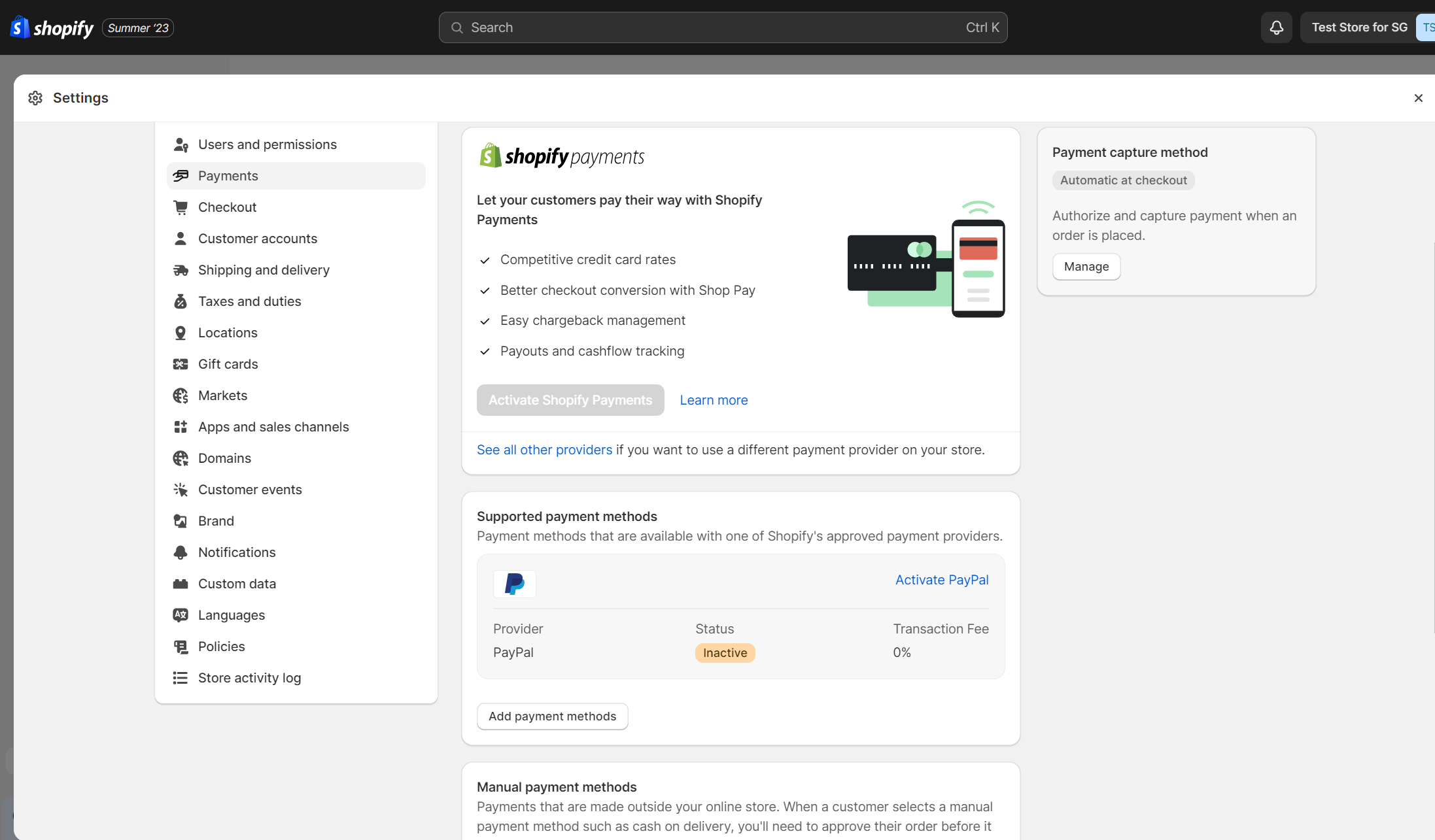 Choose "Search by provider" and type Tazapay and click on the app selection. Proceed to click "Activate"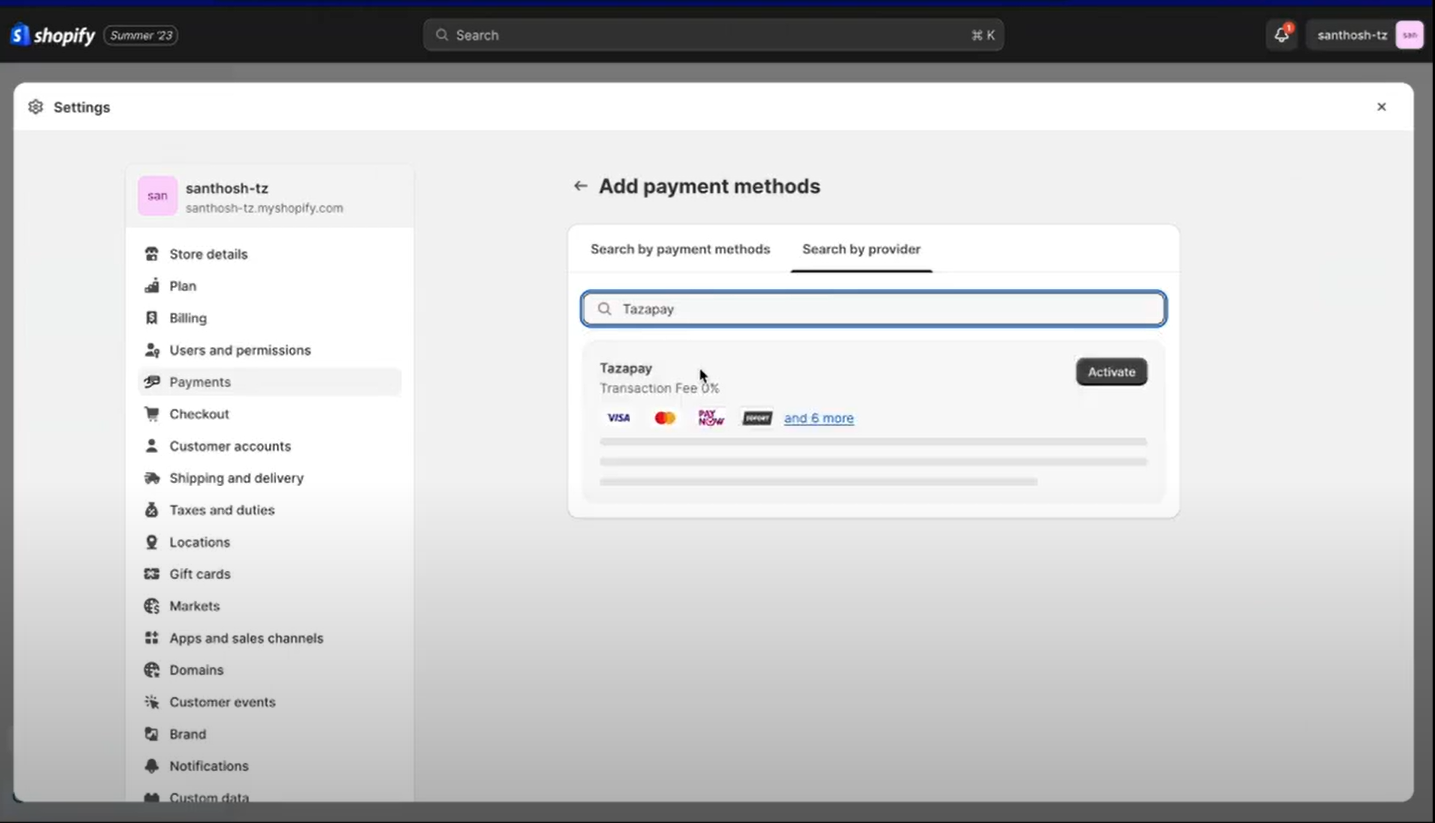 Click "Connect"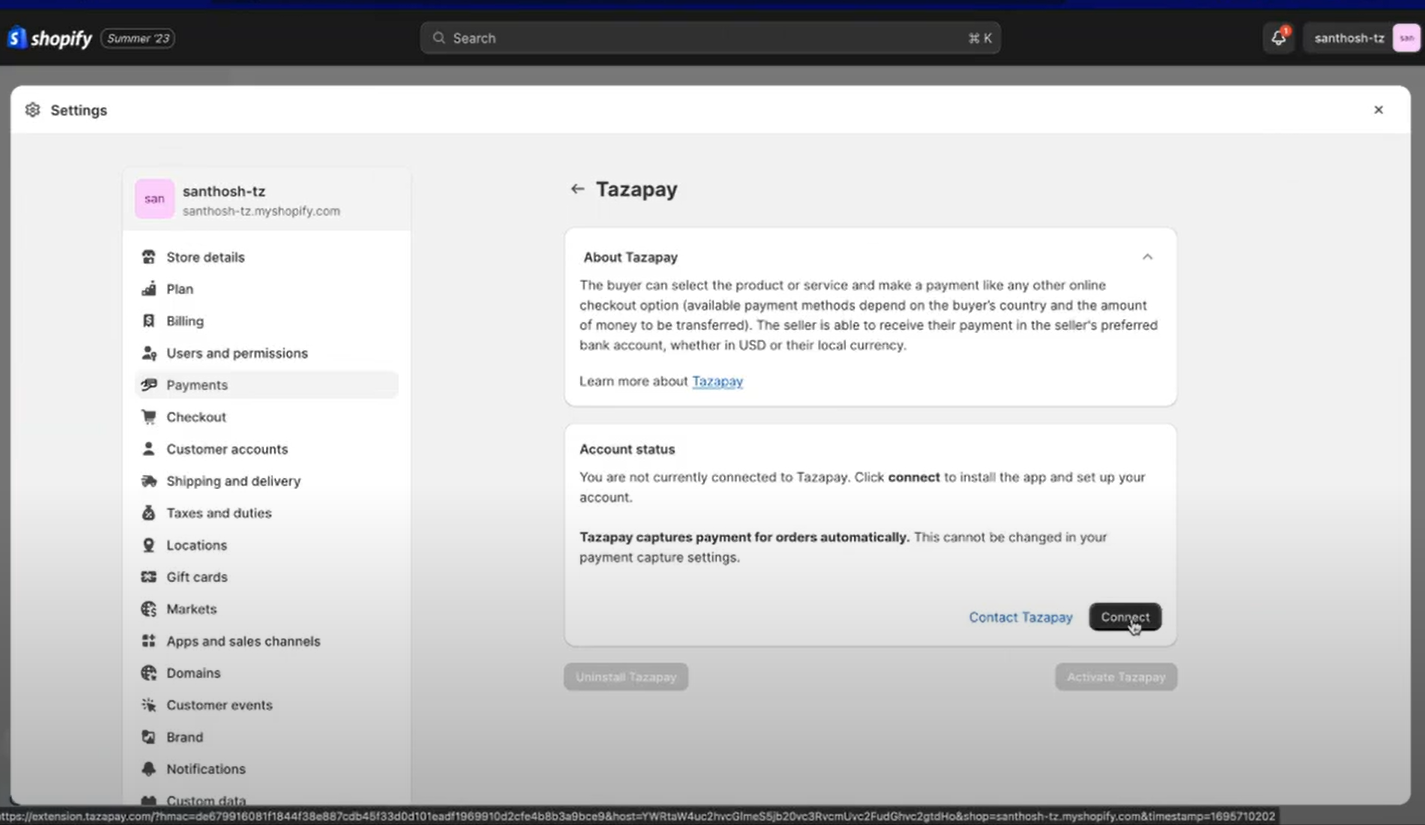 Step 2: Click "Install app"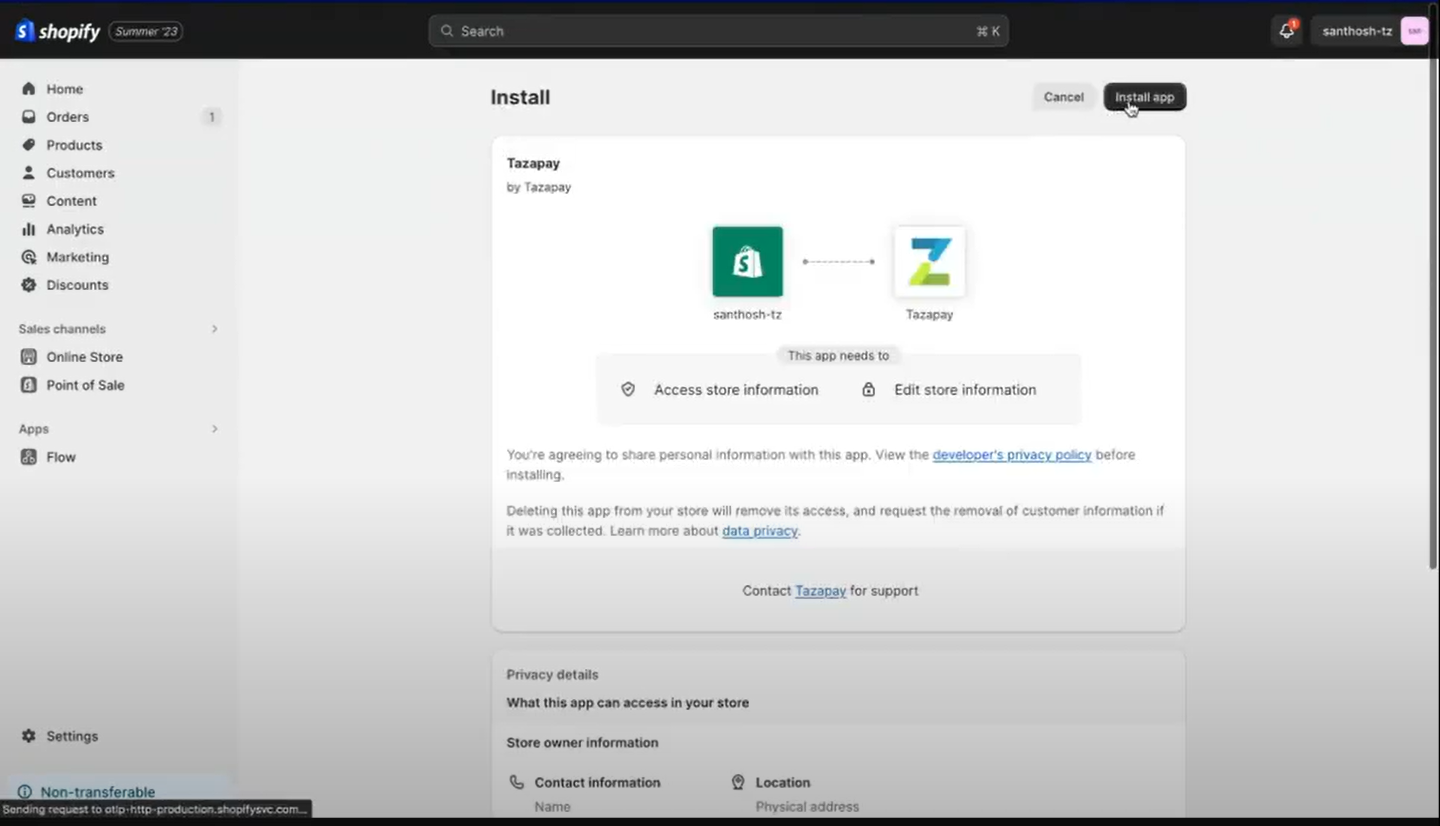 Step 3: The Tazapay app page will prompt you to sign in or create an account with Tazapay to get your API keys.
You'll be able to get your live API & Secret keys after clearing KYB.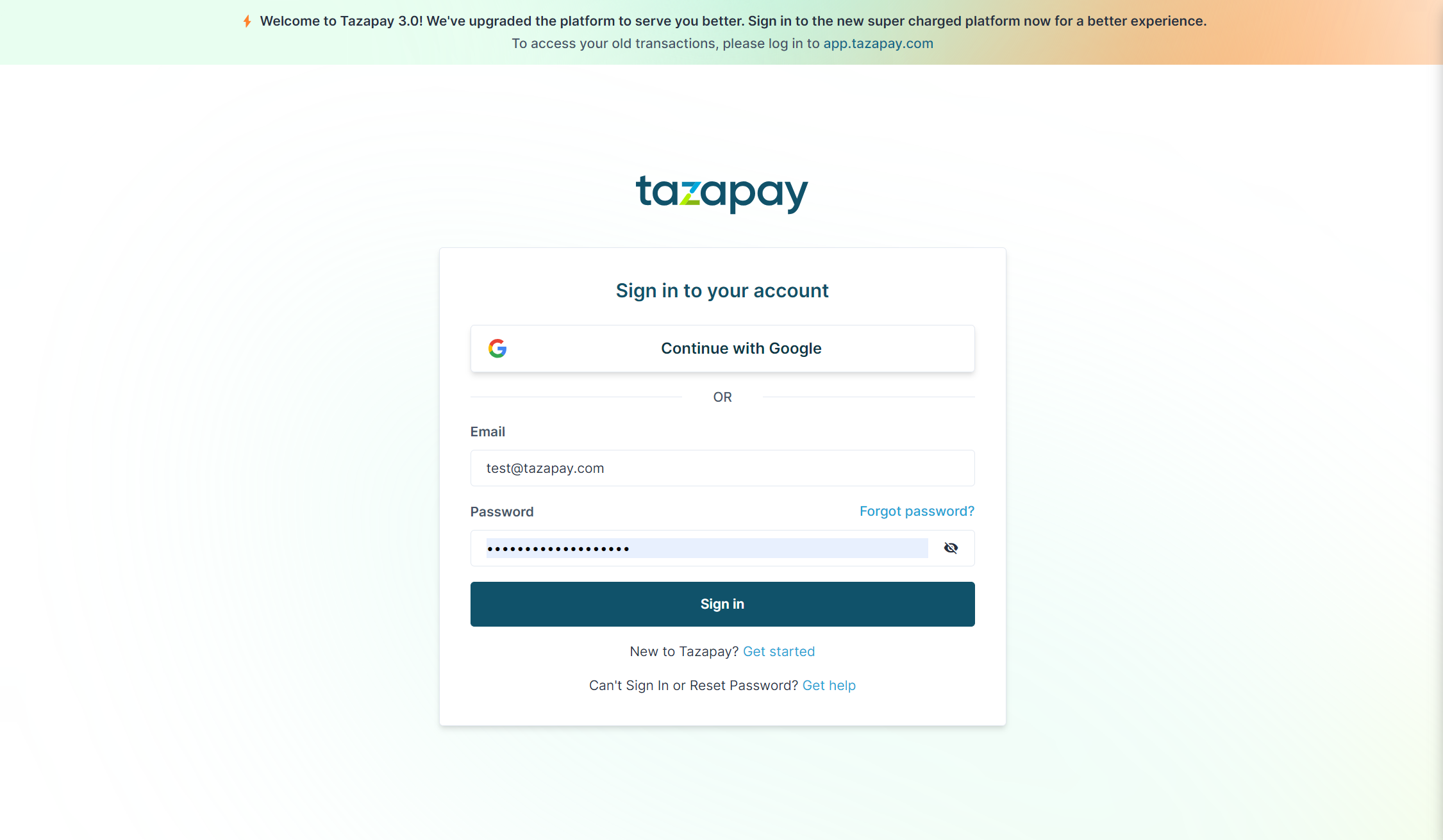 Step 4: If you have an existing Tazapay account that has been KYB-approved, you will be presented with the following screen. Click on the your account to link your Tazapay account with the Shopify plugin.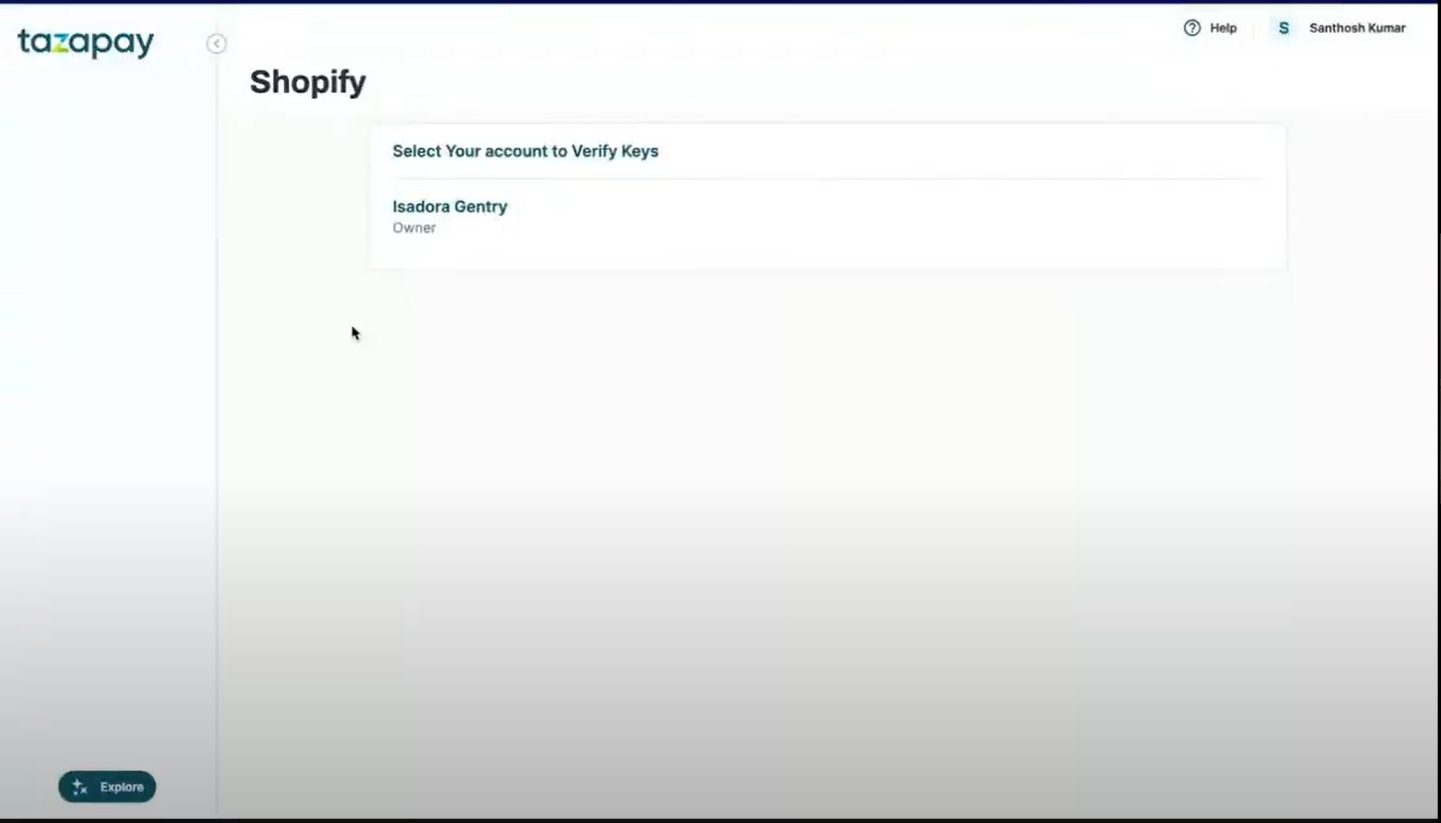 Step 5: Upon verification, you'll be redirected to your shopify admin panel where you can enable or disable payment methods by ticking the checkboxes. Proceed to click "Activate Tazapay"