Submit your KYB/KYC documents via our dashboard in 4 simple steps
Before receiving your payouts, this banner should display if you haven't completed KYB/KYC: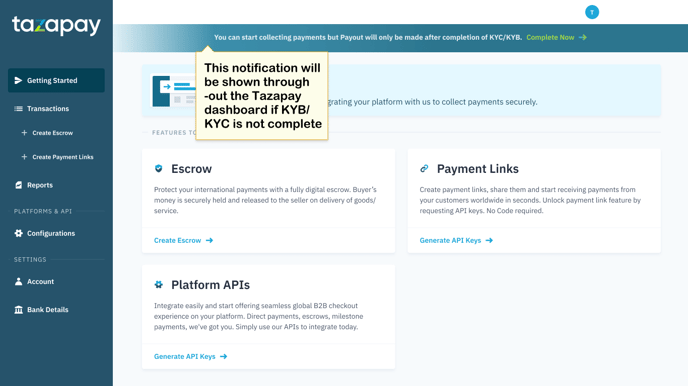 Once you click on the banner, you will be guided through this flow to upload your documents.
1. Basic Info
This is where you will fill out your personal details on the form. The required information would be the registered email, country of operations, and type of entity as follows:
Individual
Company
Sole Proprietor
Partnership
Limited Liability Partnership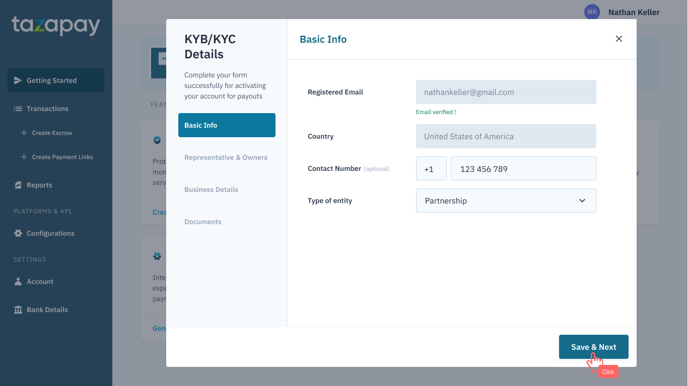 2. Representative & Owners
Should either of your representative and owners own more than 25% of the entity, you'll need to include their details here.
The types of representatives & owners listed are as follows:
Authorized Representative
Beneficial Owner
Director
If you're an individual or sole proprietor, you may indicate that you have more than 25% ownership of the entity and not have to add any further individuals.
3. Business Details
Add the details of your operating address for your business. If you're an individual, your home address will suffice.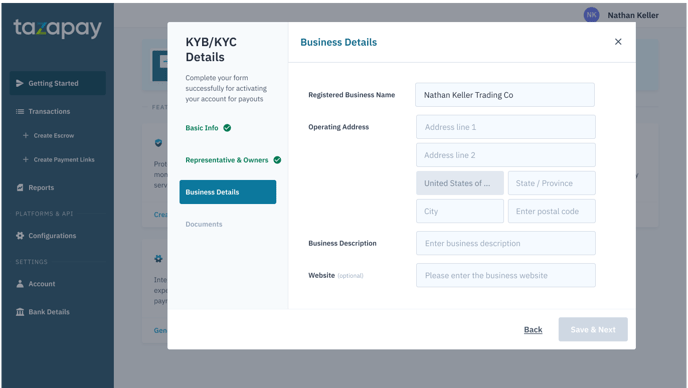 4. Documents
This is where you will upload documentary proof of representative & owner IDs and proof of address.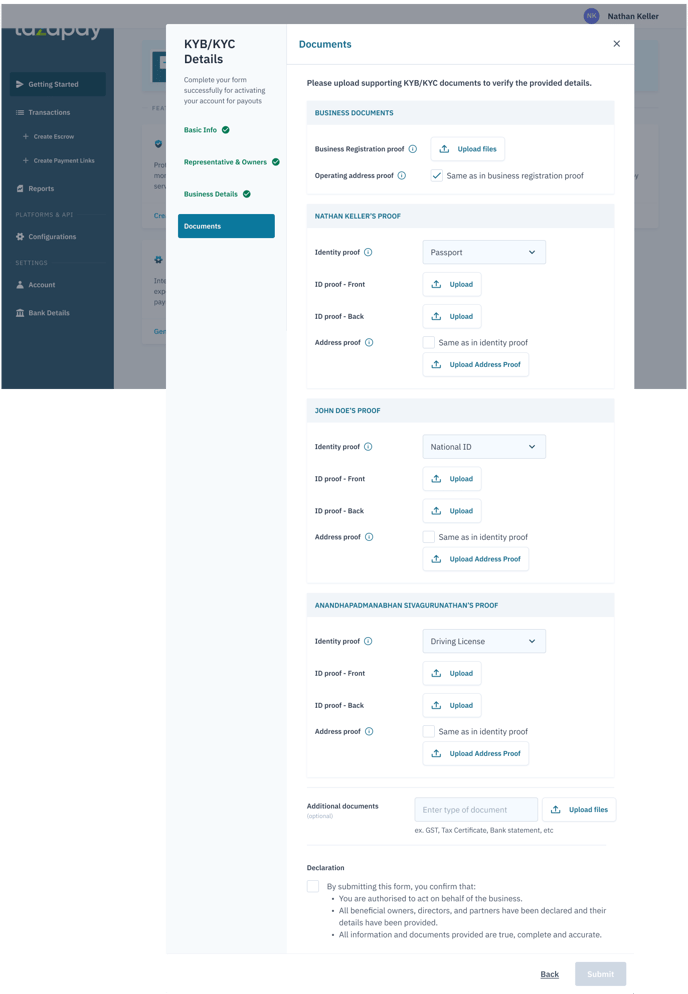 KYB/KYC will typically take 5-7 business days to complete should there be no further clarification/documentation needed.