How do I add my bank account details?
Step 1: Login to the Tazapay Dashboard and click "Bank Details"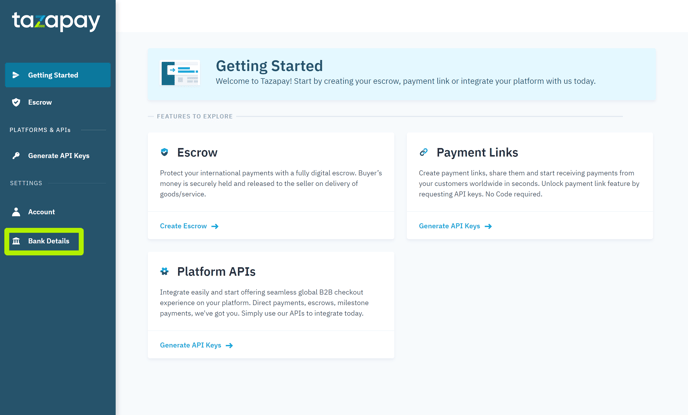 Step 2: Click "Add Bank Account" for your local currency or USD account.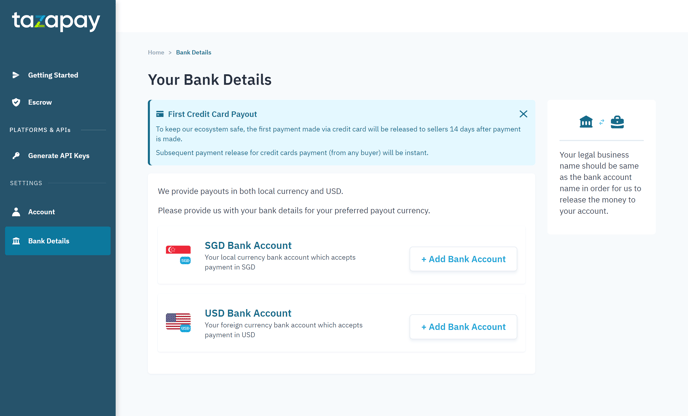 Step 3: Add your details and click "Save" - double check to see that all details are correct before submitting.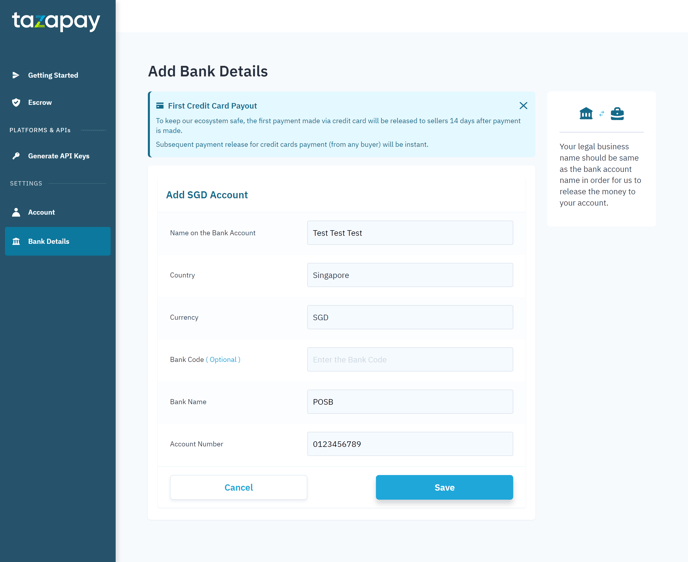 Step 4: Your bank account details should be reflected on the dashboard.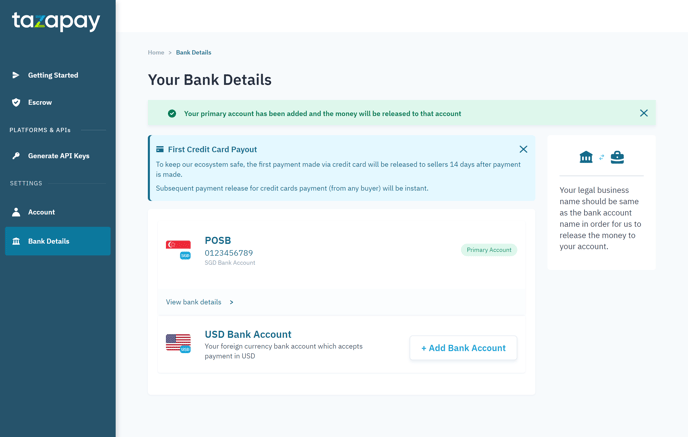 To update your bank account details, reach out to support@tazapay.com