Verify your Tazapay account via an email from no-reply@tazapay.com within an hour, or request for the verification to be resent.
Before using any of our products, you'll first need to verify your Tazapay account. The notice will appear on any of our dashboard pages as such: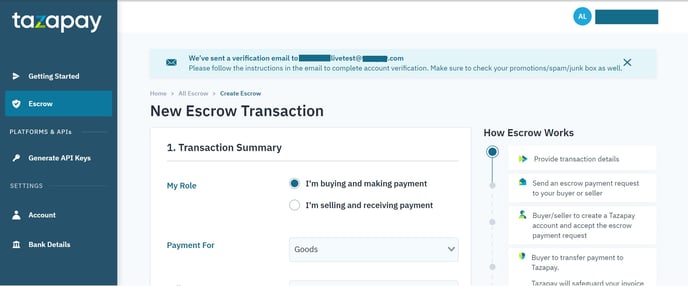 The email notification will come from no-reply@tazapay.com, so please greenlight this email or check for this in your spam/junk folder.
Click on the link indicated in the email. The link is only live for 1 hour, after which you will need the verification email resent.