Step 1: Login to the Tazapay Dashboard and navigate to Transactions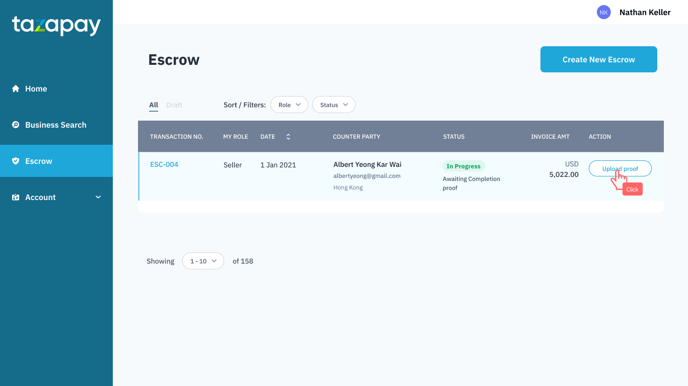 (this is an outdated UI, Escrow is now called Transactions)
Step 2: Click on the transaction that you want to upload proof for & click "Upload Now"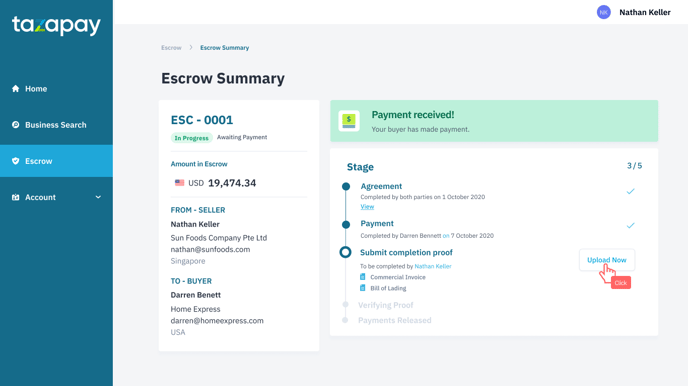 Step 3: A pop-up would appear and you can upload your proof that you have shipped your goods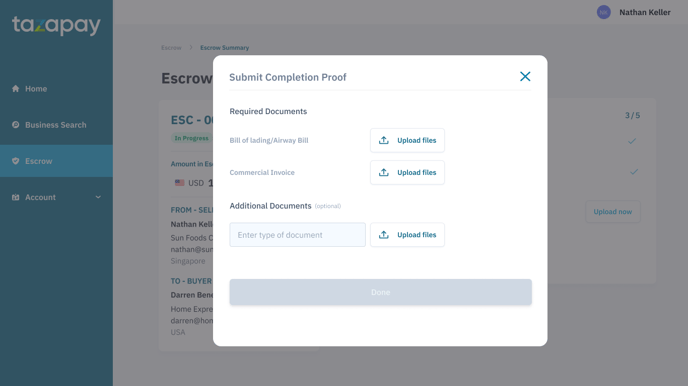 Here's what each of the documents are for:
Bill of lading/Airway Bill: These are for your shipping documents, which would indicate the addresses of the sender and receiver, a general list of the items, mode of shipping, freight costs, etc.

This is an example of an Air Waybill:


This is an example of a Bill of Lading:

Commercial Invoice: This document would contain more details about your goods being shipped. These include the price of your items, the country of origin, the description of the item, etc. There should be no shipping information here.

This is an example of a Commercial Invoice:

*It's important to keep these documents separate to ensure a smooth verification process. Please check the labels of your documents & upload them separately.
This is how the pop-up will look like once your documents are uploaded: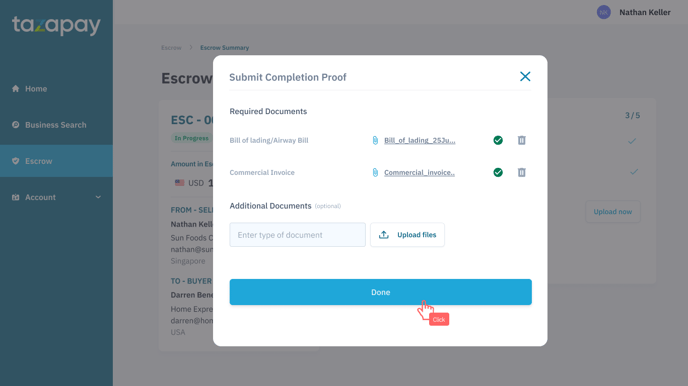 Step 4: Once the documents are submitted, then Tazapay will receive the documents and will review them. You may also upload additional documents if it is stated in the escrow agreement to do so.