You are able to edit/change your personal details on Tazapay's dashboard by logging in to your account
1. Login to Tazapay's dashboard
Login to Tazapay's dashboard and navigate to "Accounts" where you will be able to edit your details.
2. Update Details
The details you are able to edit/change are:
First name
Last name
Country
Country code
Contact number
Note: You are NOT able to edit the email ID which you have used to register your account.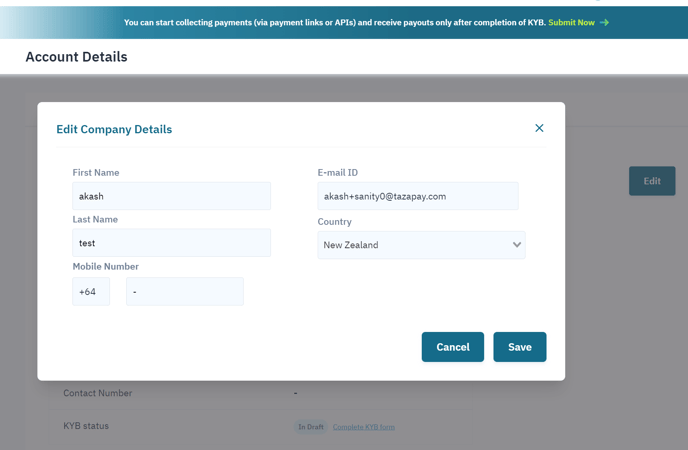 Take note that once you have submitted your KYB application, you will no longer be able to make any changes to the account details.