Step 1: Login to the Tazapay Dashboard and click "Generate API Keys"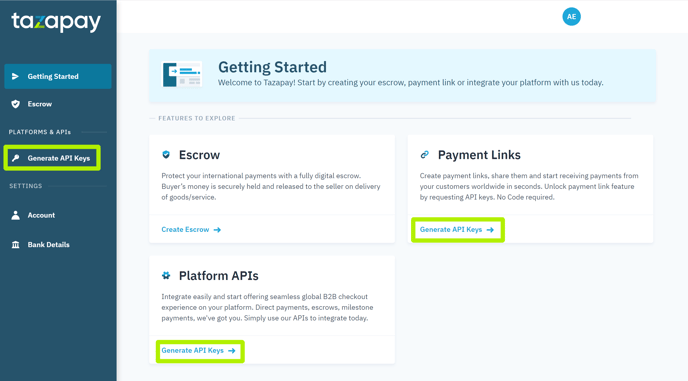 Step 2: Fill in the following details:
Platform display name
Logo
Fee split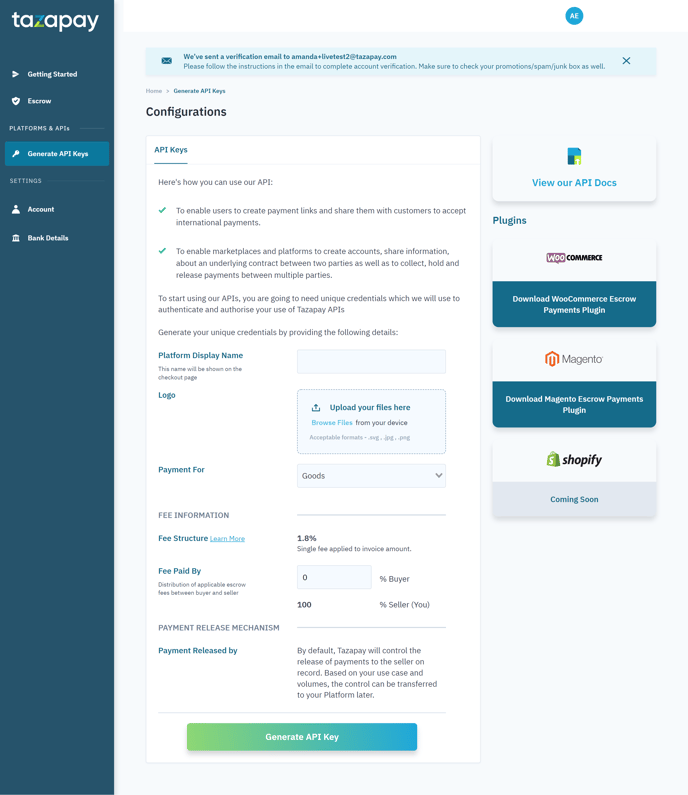 The platform display name and logo will be displayed on the top bar of every payment link you generate. These can be edited later.
Step 3: Click "Generate API Key" and you will get access to creating payment links and your API keys for plugins and integrations.