Creating an escrow with Tazapay is done easily in 4 simple steps. Your counterparty can pay into the escrow account once you share the link with them.
Step 1: Login to the Tazapay Dashboard and click "Create Escrow". This can be found on the left navbar or the getting started page.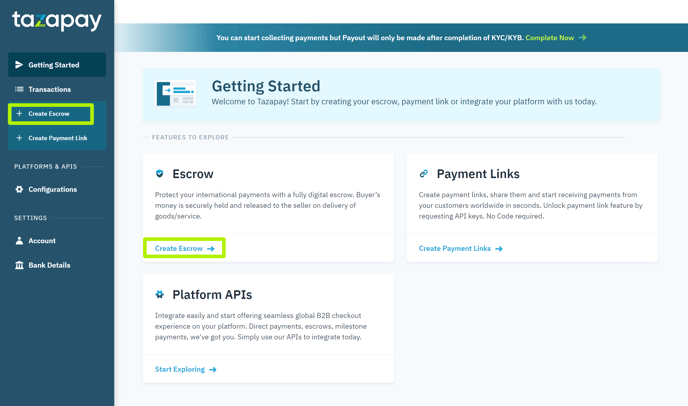 Step 2: Fill in your details on the first section. The required fields are:
My role - whether you are the buyer or seller in this transaction. The form will auto-populate based on the role you select here
Payment for - indicate the type of transaction, whether it is to pay for goods or services. The documents required to upload will differ for goods and services. For more info, read our blog on data settings on an escrow API
Buyer/Seller Country - the country of operations of your counter party
Invoice Amount - select the currency and the amount payable for the transaction
Filling in the invoice and currency will then show you the total amount after accounting for Tazapay's platform fees.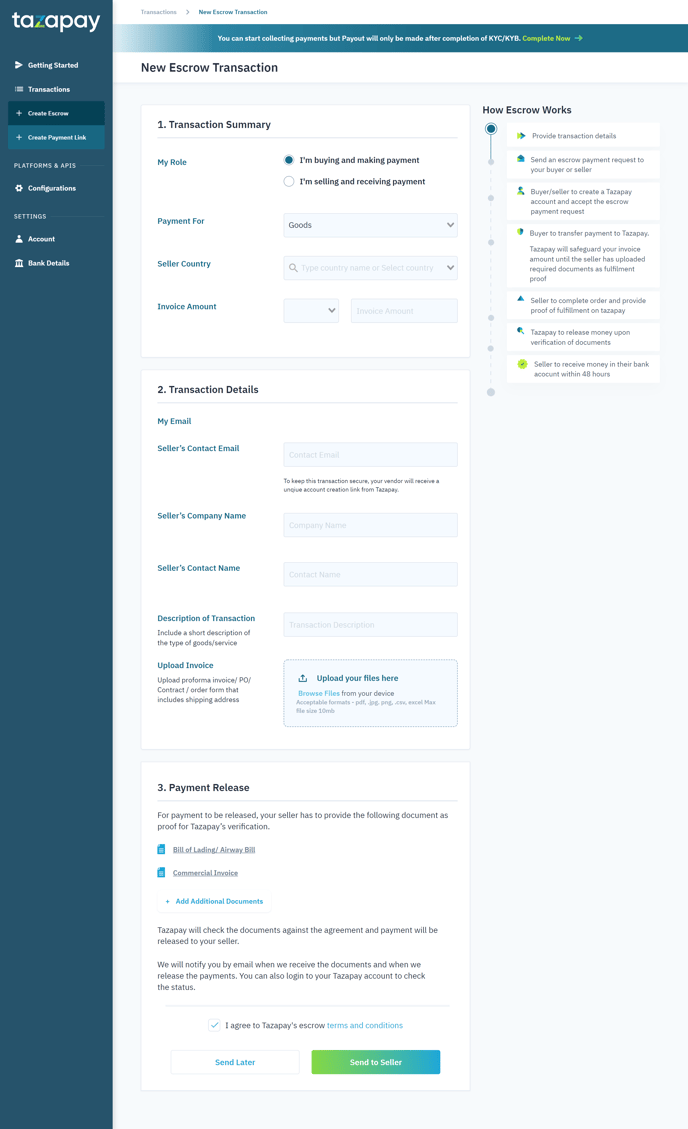 Step 3: Fill in your counterparty's details on the second section. The required fields are:
Contact Email - we recommend filling this detail first
Contact's Name - if we detect your contact's email in our database, we can pull their information and fill this field automatically
Description of Transaction - input what the transaction is for. This will help in our verification process in checking any discrepancies
Step 4: Add any other documents you want verified on Tazapay's platform
Step 5: Once all details are correct, you can click "Send to Buyer/Seller" and a link to the escrow will be generated